---
Research
Teaching
Public Outreach
Students
Life [42]
---

Astronomy picture of the day + Pnews +ALnews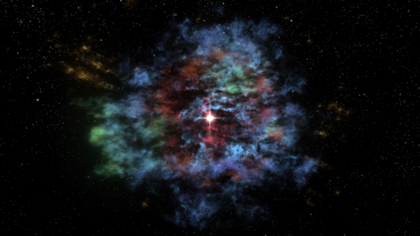 Art credit: left: NASA/CXC/D.Berry; Model: NASA/CXC/MIT/T.Delaney et al.)
right: B. Saxton, NRAO.
Click pictures for more info
Research Interests :
Multiwavelength Observations of
Supernova Remnants and Radio Galaxies,Large Scale Structure, Relativistic Particle Acceleration
with funding from NSF and NASA.
<>
⊕ Publications,
⊕ Full abstracts
⊕ Powerpoints
---

Teaching Activities:
---
1997-98 Horace T. Morse - UM Alumni Award for Outstanding
Contributions to Undergraduate Education
- George Taylor / I.T. Alumni Distinguished Teaching Award - 1990
-
Minnesota Planetarium Society
.
- earlier outreach work...
Minneapolis Public Schools- Math and Science Matters
- Newton's Apple and Dragonfly
---


Current and Former Students:
(hey guys, please send me updated addresses, etc!)
Martha C. Anderson
, USDA
Shea Brown.
, University of Minnesota (current)
Tracey DeLaney , Kavli Institute, MIT
Jessica Ennis.
, University of Minnesota (current)
Karl Isensee
, University of Minnesota (current)
Debora Katz, Ph.D.
, US Naval Academy.
Jonathan Keohane. Ph.D. , Spitzer Space Center
Jeff Pedelty, Ph.D. , NASA/GSFC.
Andrew Young,Casper College

... MS and other RESEARCH STUDENTS...
I'm still trying to pull this together. If you are/aren't listed here appropriately, (or if you'd rather not have our association known!) please let me know. Thanks.

Mark Adams, NRAO

William Bottke, Caltech.

Jared Bowden Casper College

John Brasunas, NASA, GSFC.

Chris Butenhoff , University of Calgary.

Heather Grebe , Employers Reinsurance Corporation.

Barron Koralesky , Macalaster College

Tod Lauer, NOAO.

Susan Neff, Head, UV/Opt. Astr. Branch, LASP, GSFC, NASA.

Brian Neurauter, flarePrintCommunications, Inc.
---
---
Life, the Universe, and Everything
---