SPLASH SXDF Data Release v1.6
---
Multiwavelength Photometric catalog (Mehta et al. 2018)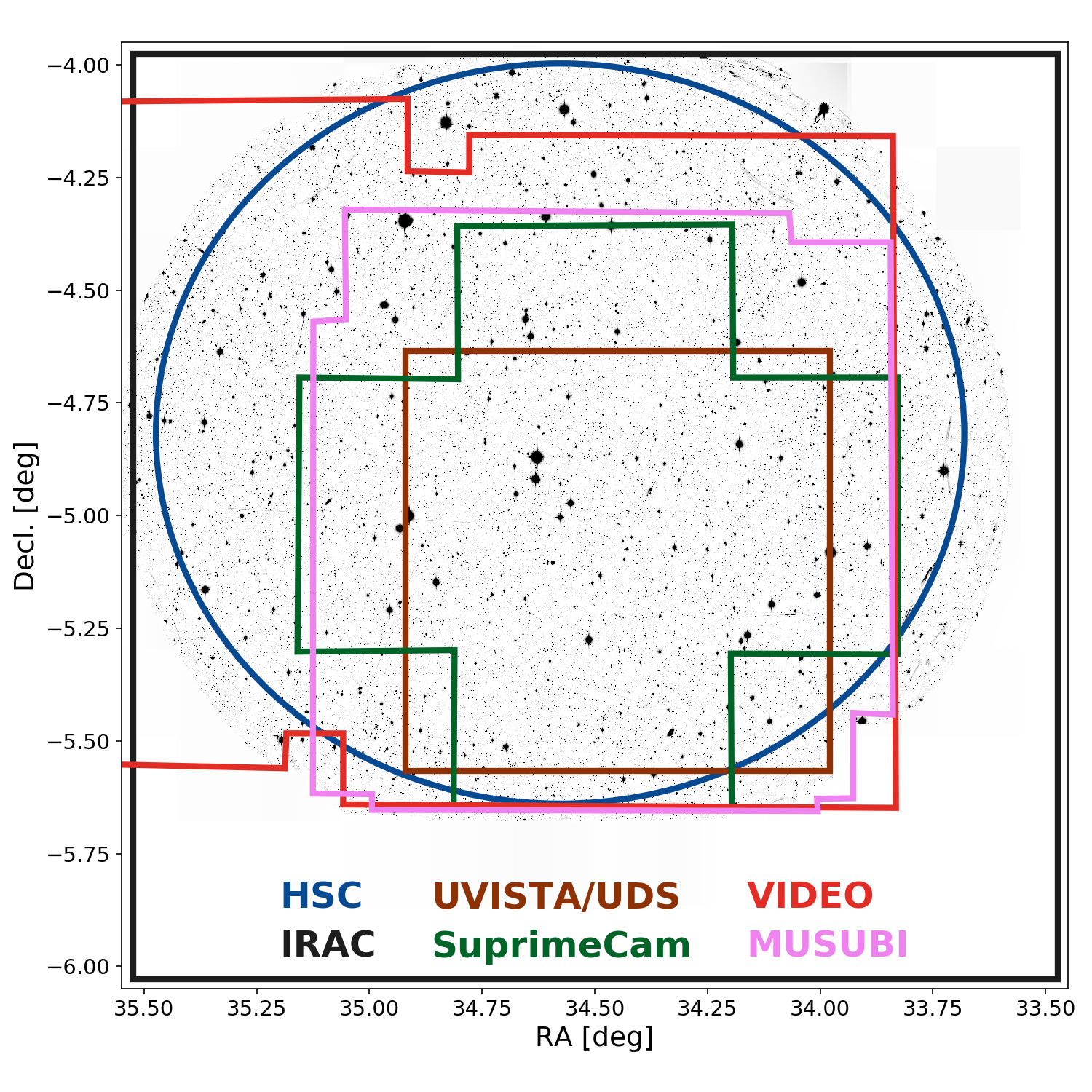 The catalog contains the optical data from the Hyper Suprime-Cam UltraDeep layer in grizY and the IRAC coverage from SPLASH/Spitzer together with multi-wavelength photometry, photometric redshifts, and stellar masses for about 1.17 million objects detected over 4.2 deg2, with about 800,000 objects in the Hyper Suprime-Cam coverage of 2.4 deg2. The source detection is performed using a multi-band detection image. The photometry is measured on PSF-homogenized images to have a uniform typical seeing of 0.7" in the optical and near-infrared bands.

Additional coverage on the SXDF at various wavelengths from the Subaru Suprime-Cam (Furusawa et al. 2008), UDS, VIDEO, MUSUBI and CFHTLS surveys is also included as well as ancillary radio and X-ray catalogs on the SXDF that are available in the literature.

Photometric redshifts are available for all objects in the catalog computed using LePhare. These photo-z's have been calibrated using spectroscopic data available from the variety of surveys and archival data in the literature.

The catalog is available in a compressed FITS binary table format. The various columns in the catalog are described in the accompanying README. For any questions, get in touch with me via e-mail.

Links: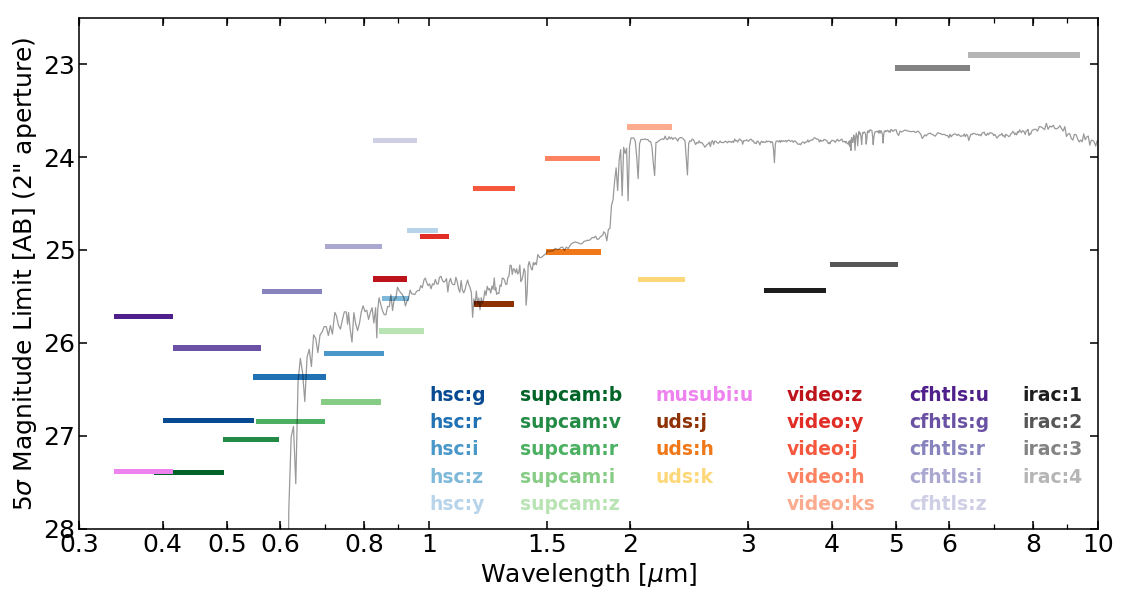 ---
Mosaics
1All mosaics (except for IRAC) have been SWARPed to 0.15"/px scale and span the 4.2 deg2 area considered for the SPLASH-SXDF catalog.
2The FITS maps represent the 1σ limiting magnitude for a point source in a 2" circular aperture over the mosaic. The limiting magnitude was computed from the sky variation measured in randomly placed empty apertures on the mosaic. See the publication for full details.
3The IRAC mosaics have not been SWARPed to the optical-NIR reference frame. These mosaics are on the 0.6"/px scale with the center and mosaic size roughly (but not exactly) similar to the other mosaics. Please use the embedded WCS to make accurate cutouts when using the IRAC mosaic.