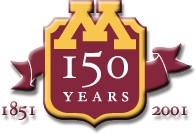 CSCI 8980, Computation and Deduction, Fall 2004
Online Discussion Using HyperNews
---
Organization and Purpose
Class discussions should be conducted to the extent possible through HyperNews. This way, everyone can participate in and benefit from a discussion that occurs at any point in the course.

HyperNews allows you to attach messages directly to forums or to messages posted within the forum by someone else. You would do the former when you want to start a new discussion and the latter when you want to participate in an ongoing one. There are three conceptual forums for this course:

Class Work forum is to be used for discussions pertaining to course content. Post concerns and criticisms that you may have with the progress of the course and the instruction to the Course Quality forum. Experiment in the Testing forum to get the hang of the system. Make sure to identify yourself completely in all articles you create except perhaps those that you post to the forum for course quality.
---
References and General Comments
You will need to know something about HyperNews and HTML to make effective use of this medium. The following articles are useful for this purpose:
You can't use the Admin button - it's only available to system administrators.
The Email button leads to a page that allows you to subscribe or unsubscribe to a particular article or response. The only point of subscribing is to be notified by Email of additional responses. I strongly recommend that you subscribe to the Class Work article.
The Members button lets you enter, and later modify, information about yourself. Everyone in the class should enroll as a member of the local HyperNews discussion group.
The Add Message button is the only obvious one: it creates a response. This is the only button that you are likely to use repeatedly.
---
Special Rules for using HyperNews in CSCI 8980
You must identify yourself fully and accurately in each message you post, with the exception of ones providing feedback on the course and testing anonymous postings.
Resist the temptation to set up a response in your own directory and to serve its URL in posts to HyperNews. Rather, type your full response in the window. This way, it can be entered into the class archives, with its integrity being dependant on that of the archive as a whole rather that of your individual account.
It is best to use the HTML form for the response; plain text can be annoying to the eyes. HTML is easy to learn and use, and the online instructions are excellent.
Try to use relation icons to mark responses in a manner that is genuinely informative and not whimsical.
---
Last modified on September 6, 2004 by gopalan@cs.umn.edu