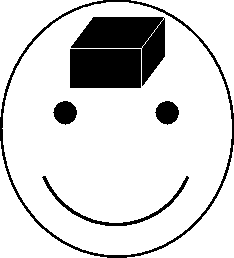 The Bonehead Black Box approach

Research Papers
B. Ermentrout. Reduction of conductance-based models with slow synapses to neural nets. Neural Comp., 6:679-695, 1994.


J. J. Hopfield. Neural networks and physical systems with emergent collective computational abilities. Proc. Natl. Acad. Sci.-Biol., 79:2554-2558, 1982.


J. J. Hopfield. Neurons with graded response have collective computational properties like those of 2-state neurons. Proc. Natl. Acad. Sci.-Biol., 81:3088-3092, 1984.


D. H. Hubel and T. N. Wiesel. Receptive fields and functional architecture of monkey striate cortex. Journal of Physiology (London), 195:215--245, 1968.


D. Kleinfeld, F. Raccuia-Behling, and H. Chiel. Circuits constructed from identified aplysia neurons exhibit multiple patterns of persistent activity. Biophys. J., 57:697-715, 1990.


D. Q. Nykamp. Reconstructing stimulus-driven neural networks from spike times. Preprint.


D. Q. Nykamp and D. Tranchina. A population density approach that facilitates large-scale modeling of neural networks: analysis and an application to orientation tuning. J. Comp. Neurosci., 8:19-50, 2000.


D. J. Pinto, J. C. Brumberg, D. J. Simons, and G. B. Ermentrout. A quantitative population model of whisker barrels: re-examining the Wilson-Cowan equations. J. Comp. Neurosci., 3:247-264, 1996.


J. Rinzel and P. Frankel. Activity patterns of a slow synapse network predicted by explicitly averaging spike dynamics. Neural Comp., 4:534-545, 1992.


M. Shelley and D. McLaughlin. Coarse-grained reduction and analysis of a network model of cortical response: I. drifing grating stimuli. J. Comp. Neurosci., 12:97-122, 2002.


H. R. Wilson and J. D. Cowan. Excitatory and inhibitory interactions in localized populations of model neurons. Biophys. J., 12:1-24, 1972.