Horace T. Morse - UM Alumni Award for Outstanding Contributions to Undergraduate Education

IT Outstanding Instructor Award
B.S. - Occidental College, 1972
Ph.D. - University of Hawaii, 1977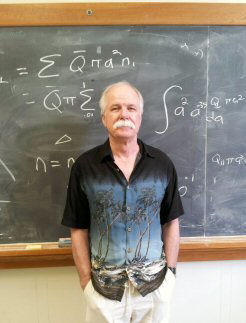 Published Papers

If you want Tom Jones instead, click here
If you want the other Terry Jones (RIP), click here.
If you want the other Tom Jones, click here.
---
PICTURE GALLERY
---
Former Ph.D. Students

James Bergstrom, Ball Aerospace
Mark A. Creese, Naval Undersea Warfare Center
John D. Hillier
Joni J. Johnson
Dimitri I. Klebe, Mobile Earth & Space Observatory
Dan Polsgrove , Air Force Academy
Kyung-Won Suh

Jennifer Delgado University of Kansas
---
Personal and Family links
Daughter Rhiannon Commonwealth Heritage Group.
Bryan Jones Insignia Systems
Debby Jones Costuming
TJJ Furniture Projects
TJJ life history.
---
This page written by Terry Jay Jones.